gsyh.livejournal.com
http://ohnotheydidnt.livejournal.com/66586834.html
Potentially unpopular opinion, now that Brewster is gone too, I kinda wish the entire CM cast would quit CM, and then meet up again in a comedy show. I just don't know what. Bunnies anyone?
ETA: What happened:
- CBS kicked Paget out
- Fans revolt
- CBS forced Paget to come back, because of the contract...
- Now that Paget's contract is up, she will leave.
...and wow, 121 comments, I thought this was unshocking news, ouch my inbox. I wish Paget the best.
ETA: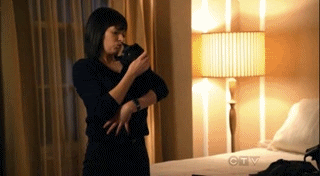 ETA: On the subject of awesome female characters and actresses, but terrible terrible bosses...any of you Star Trek TNG fans here? Remember when Dr.Crusher all of a sudden got replaced before the collective outrage of fans and Patrick Stewart speaking on Gates McFadden's behalf got her back? The rumoured cause of her leaving was that she refused to sleep with one of the producers - a rumor given merit since Grace Lee Whitney (Janice Rand, TOS), was assaulted by two producters she didn't feel comfortable naming, before HER character was given the sudden-off. Ditto for the career of the actress in The Birds, Tippi Hedren, she signed a 7 contract with Hitchcock, who used it to keep her from working after she refused him. The BS that actresses have to put up with and all the things thrown at them is deplorable. If I stopped watching Criminal Minds after Paget leaves, it will less because of No Emily (though I will miss her so), but because of WHY she left. It's a sour taste in my mouth accented by the last weekk's episode, where Garcia thought something sexual happened between her and Morgan even though she was so drunk she couldn't remember any of it, and the writer is unaware of the unfortunate implication of.